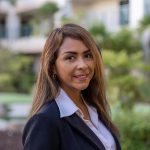 Monica Hurtado
Real Estate Advisor | Team Member
"Kim was a great help to me when selling and buying my home. She was always available and if she didn't know the answers, she would do the research needed and get back to me. She was enthusiastic and obviously loves what she does! Highly recommend Kim for your real estate needs!"
"This was my first home purchase and Kim made it such a great experience. She was very knowledgeable and extremely punctual in responding to any issues or concerns we had during the process. I will definitely recommend her to family and friends who are looking to buy or sell a home."
"They helped me win a listing from an all cash iBuyer program and then they guided me to help the seller win the perfect home against multiple offers. Since then I'ver secured several other buyers and sellers with their coaching. If you're looking for a winning team look no further!"
"I was able to sell my first home in days with their support. More importantly Jaret and Kristi have helped me win my first listing and I've closed multiple deals in my first 60 days. They are absolutely the reason for my success, I couldn't have done it without them!"
"At my prior brokerage I closed one sale in 13. months. Jaret and Kristi have coached and mentored my to nearly 3 million in closings in my first 90 days. Who you work with really matters!"
"Thank you so much for making the sale of my home so easy! Your knowledge and professionalism is unheard of these days. I will be sure to refer you and EXP Realty to anyone who needs a great real estate agent!"
"Kim has been proactive in providing updates on my Market analysis. Kim made herself available to answer questions I had, even on the weekend. I would recommend Kim to anyone seeking information on the process of selling or purchasing a home."
"Kim is professional and so thoughtful. She takes the time to really get to know you and what you are looking for."
"Kim has such a passion and energy in everything she does! If you want someone who will work hard to find you exactly what you want and need - Kim is your girl!"
"I worked with Kim over the last 4 years and she has always been professional. She will go out of her way to help you find what you in a timely manner. Her response time and turn around were always very swift. I would highly recommend Kim for you next home purchase. She will make sure that you are happy and comfortable while doing business with her."