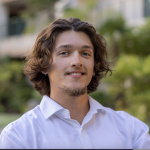 Juston Ghent
Executive Assistant | Team Support
"Thank you so much for making the sale of my home so easy! Your knowledge and professionalism is unheard of these days. I will be sure to refer you and EXP Realty to anyone who needs a great real estate agent!"
"I worked with Kim over the last 4 years and she has always been professional. She will go out of her way to help you find what you in a timely manner. Her response time and turn around were always very swift. I would highly recommend Kim for you next home purchase. She will make sure that you are happy and comfortable while doing business with her."
"Brenna is so great to work with! She is detail oriented and is fantastic at going over all the important information in a clear and understandable way. She is responsive and communicates well."
"The Ghent Team has helped us buy and sell 3 times during this crazy housing market. Each time, they had a strategy that worked and got us the home we wanted and for the one we sold, the price we wanted. Negotiating and the strategies they used were proven with our results. They were quick to answer questions and jump on something when needed. We really felt we were in good hands with them. They're an entire team and they all work seamlessly together. Just fantastic."
"They made the entire process of selling our home fast and easy, without me ever having to step foot outside to sign anything. In the end, we wound up with over $200k the listing price! Thank you both for the excellent service you provided, I look forward to future business with you."
"After interviewing 4 different agents, I chose the Ghent Team with eXp Realty, they sold my home in just 9 days for cash. They did a great job marketing the property and did everything they promised. I would highly recommend them to anyone who is interested in selling or buying."
"We love the Ghent Team! Easy to work with and seriously the best in the business. They listed our custom home lot that had sat for nearly a year and not sold with another agent - within two weeks at the same price we received multiple offers, and chose the all cash offer, and were closed in 10 days!"
"We had a very smooth transaction thanks to their help. They were not our agent, nor did they represent us, which required us to make a leap of faith, and trust this agent who was selected by the other side of the transaction. They proved worthy of our trust, in fact exceeding my "stretch" expectations. It was refreshing to work with the Ghent Team."
"I can't say enough how amazing Kristi Ghent and her team made the sale of my home seem so effortless. All my questions were always answered immediately and I couldn't be happier. If you are looking for great customer service I recommend using the Ghent Team. They are the only real estate people I will ever use!"
"The Ghent Team are extremely knowledgeable and communicative. Their professionalism, knowledge and attentiveness is unsurpassed . I highly recommend them to anyone looking to buy or sell. They will go the extra mile and deliver beyond your expectations!"